Before Photos of the Beach Bungalow along 30A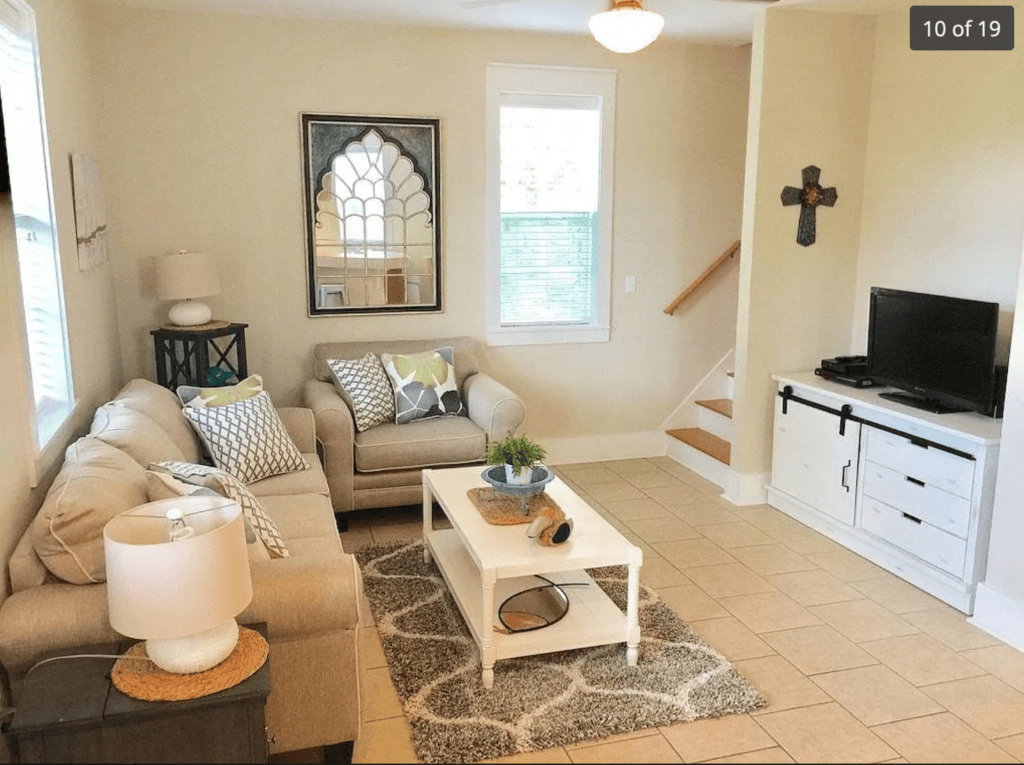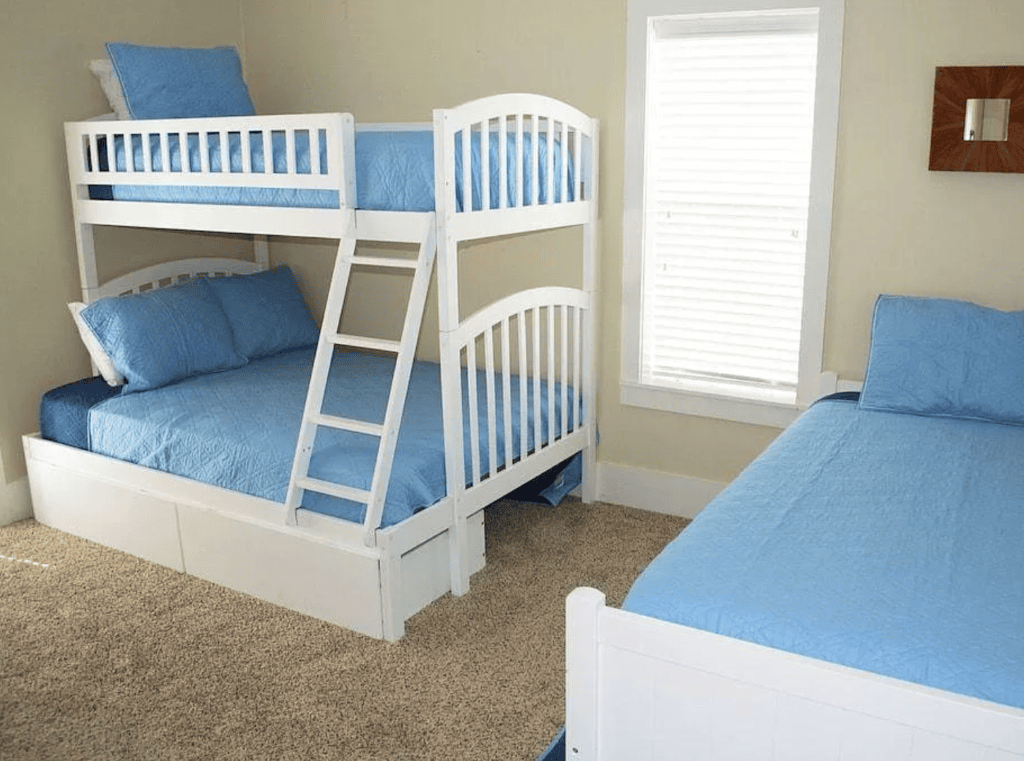 Flooring
The floors in the beach bungalow were tile downstairs and carpet upstairs. My father in law and his friend came down and helped us tackle his project so the cost does not include any labor.
I selected this Lifeproof Luxury Vinyl Plank flooring in "Dusk Cherry" for $3.19 a square foot and we covered the first floor living space and upstairs bedrooms for about $2,700 in materials. I also didn't include the cost of tools in this price because we own quite an array of tools already.
Counters
My husband did all the labor to remove the bar height raised tile counters in this kitchen. Removing the elevated bar area really opened up the space. There was dry wall repair involved in taking the tile off the walls. Again, material and tools involved were not included in this quote.
The counters were installed by professionals – labor and materials for Calacatta Prado quartz with a new stainless steel sink installed with the counters was $3,740 and dry wall materials around $30. The faucet is also new and was around $70.
Interior Paint
I hired painters to paint all the interior walls and the first floor trim in the home. We had just under a month to complete this renovation so that saved us quite a bit of time. The cost for material and labors was $3,100. We used Sherwin Williams "Snowbound" in eggshell on the walls and the same color in a satin finish on the trim.
Kitchen Cabinet Paint
My husband painted the kitchen cabinets. They were a darker brown and we have a lot of experience painting cabinets so it saved us A LOT of money doing this ourselves. The prep involved sanding, cleaning the cabinets with TSP, and them priming all surface areas. We like to roll/brush the cabinet boxes but prefer to spray the cabinet doors for a smoother finish. The cost for supplies (no labor) for this project was around $300.
Peel and Stick Backsplash
This peel and stick backsplash was an Amazon find and it added such a great pop of color to the kitchen. It went up quickly and easily and looks really great in person. Materials cost about $180.
Light Fixtures
My husband is very handy so he was able to swap out the outdated light fixtures for these coastal pendants. Therefore there was no labor involved so just the cost of the lights themselves which was $240.
Other Paint
I painted the dark dresser and nightstand in one bedroom, a smaller dresser in the bunk room, and the stairs in this home to lighten and brighten the look of existing features. The costs of the materials was around $200. I used this "serenity blue" chalk paint on the dressers. It's a really pretty color but ultimately I'm not thrilled with the finish I got using a brush to paint the furniture.
Bedding
I updated the bedding on the queen bed with this comforter, sheets, shams, euro shams, and pillow inserts and throw blanket. The bedding total was about $295.
Furniture and Decor
This rental cottage had some furniture I liked including the queen bed and bunk room beds. We also decided to keep the living room couch, chair, and coffee table. Below is a list of pieces we added:
downstairs furniture and decor:
upstairs furniture and decor:
small night table (this is gray, not white as pictured but I didn't have time to find something else) $70
floor mirror used a coupon and paid $220, because this more affordable mirror arrived shattered more than once
new cabinet pulls for painted dresser and night table $40
outdoor furniture and decor
see the outdoor furniture and decor updates in this post which totaled just under $400 including some artificial succulents for the planters.
Miscellaneous
shower curtain liners $10
kitchen scissors $6
baking sheets $10
new saute pans $37
beach chairs $60
beach towels $20
electric grill $125 and grill cover $13
beach umbrella $24
extra sets of bedding and pillows $100
new trundle bed mattress $122
new outlet cover $3.50
light bulbs $12
TOTAL COST: $14,737.50
This bungalow is offered for rent through the property management company we started – Stay on 30a!