We have been working our tails off for the last week and a half trying to get this beach Bungalow ready for summer renters. If you missed it on Instagram stories by brother purchased this 2 bedroom home along 30A and I volunteered to give it some cosmetic updating before summer renters came in. We don't have an active AirBNB listing because you'll see below this renovation is still ongoing but I shared direct booking info on the @stayon30a Instagram stories if you are interested in staying here this summer.
Below are some BEFORE photos of the home: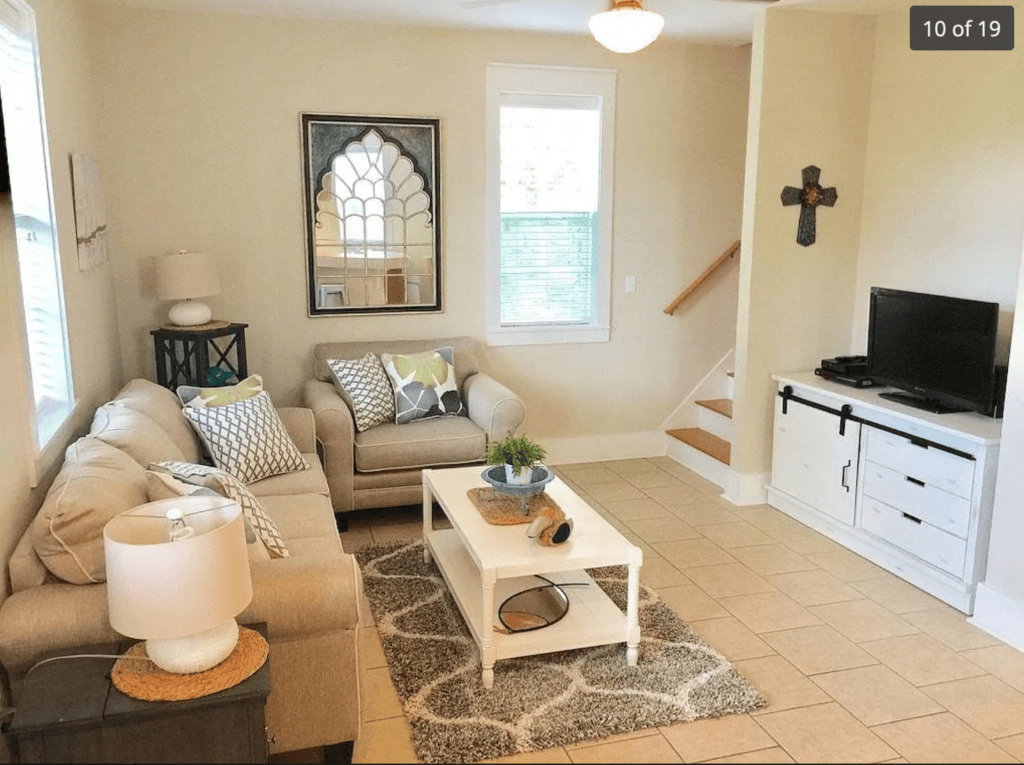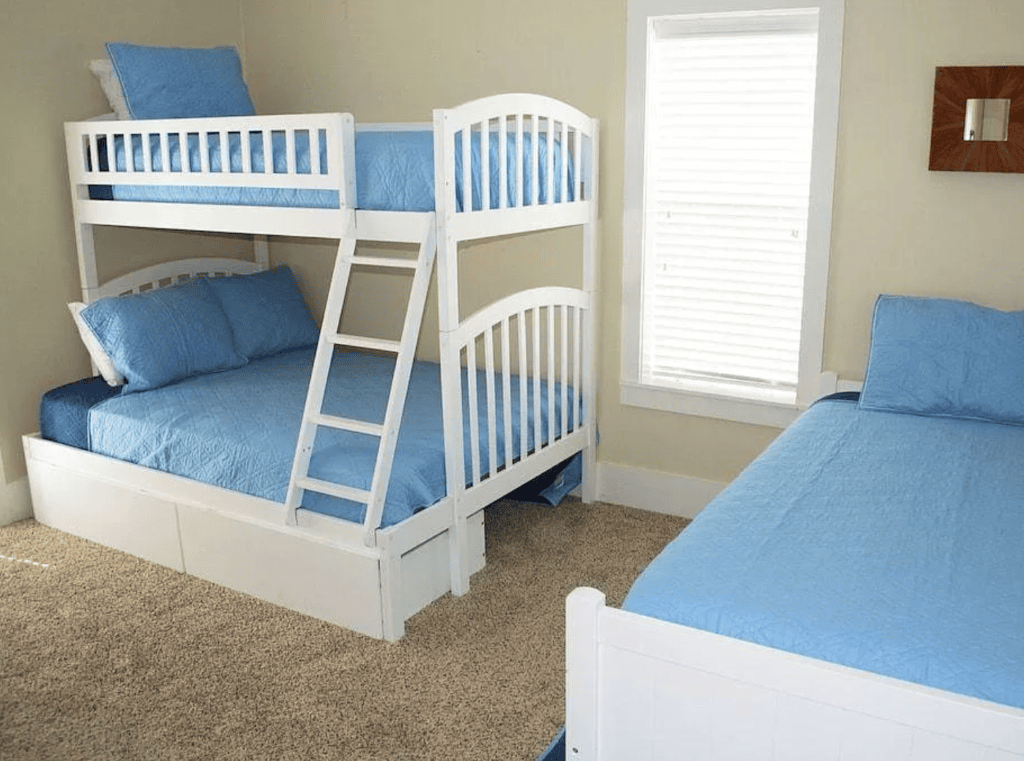 So far we have tackled:
new flooring (we used this affordable and easy to apply LVP flooring in "dusk cherry")
new interior paint (walls and 1st floor trim – walls are Sherwin Williams "Snowbound" in eggshell finish, baseboards and the same color in satin finish)
painted the dresser and night table from 1 bedroom (this is the paint I used, I'll share more details soon)
updated a lot of the existing wall art with paint (think purple frames and a large red oar)
new bedding in one bedroom (will share more details soon)
new porch furniture and dining chairs (coming this week on the blog)
new rugs in the living room and bunk room (I chose this indoor/outdoor rug in the bunk room)
updated the kitchen light fixtures to these woven pendants
In the next week we will be:
painting the kitchen cabinets
hanging more wall art
adding new accent furniture in the living room
cleaning up the front porch
refinishing the stairs
The following week:
quartz counters should be arriving
the dining table should be arriving
Here are some of the items I've purchased for the Bungalow in case you are interested:

We move out May 28th…and we aren't sure where we are going so wish me some luck in finding a cozy place to live as we wait for our primary residence to be built!